Commander – Thomas V. McBride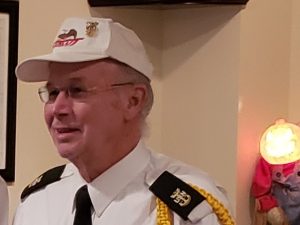 Commands leadership of all aspects of the Post; chairs meetings, directs projects and themes of Post ceremonies and functions. The Commander may direct the Command Adjutant to call Special Meetings when deemed necessary and shall appoint all Officers and Committees not otherwise provided in the By-Laws.
1st Vice Commander – John Krayniak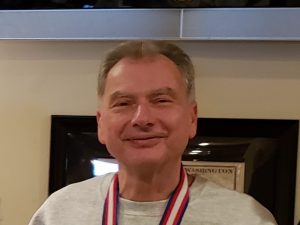 Shall assume and discharge the duties of Commander in the absence or disability of the Commander, or when called upon by the Commander to assume Command.
2nd Vice Commander –Larry Oppel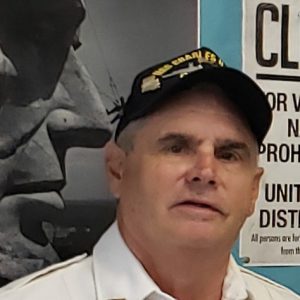 Assumes all the above duties in the absence of the First Vice Commander and will hold office as Audit Officer for all financial and book­keeping matters of the Post.
Adjutant – Chuck Dauchert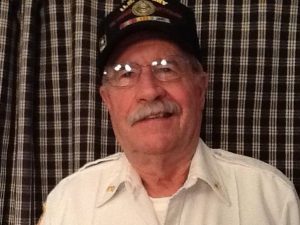 Shall have charge of all duties assigned directly by the Commander, including Public Information, Government Liaison, Special Projects, serve as Chief of Staff for the Commander as required and may appoint at his or her discretion an Assistant.
Secretary – John Groel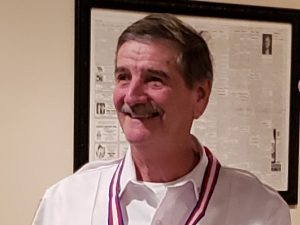 Shall have charge of and keep full and correct records of proceedings related to all meetings, render reports as directed by the Commander and verbally report the record of all previous meetings at each successive meeting. The Secretary shall maintain Membership lists.
TREASURER – John Krayniak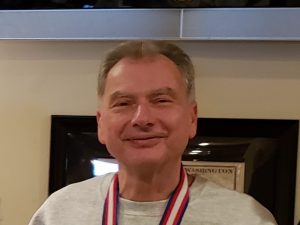 Shall be charged with the collection and custody of all monies of the Post, keep records of said monies, report fund status at each monthly meeting or at Commander's direction, to the Executive Committee, the condition of the finances of the Post and will coordinate fund raising activities with Officers and Members and will sign all checks disbursing monies of the Post.
Historian – John Larkin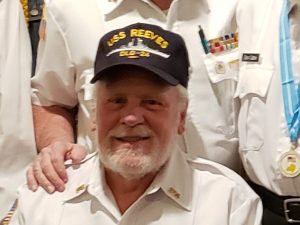 Shall be charged with the individual and group records and incidents of the Post and Post members and shall perform such duties as archiving, collection of news articles, etc. that will retain and safeguard the historical record of the Post and other duties of record-keeping that may pertain to the Post.
Chaplain – Timothy Kelly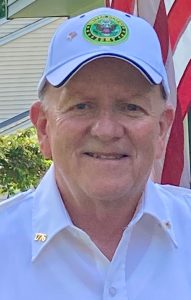 Shall be charged with the spiritual welfare of the Post members and will offer Non-Sectarian service in the event of dedications, funerals, public functions, etc. The Chaplain will be selected by the Membership and serve until he/she no longer wishes to.
Sergeant at Arms – Thomas Holden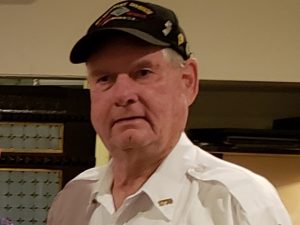 Shall preserve order at all meetings and ceremonies and shall perform such other duties as may be assigned by the Commander or Post Executive Committee including Military Honors and Salutes at all ceremonies and present all new Members/guests to an assembled meeting
Service Officer – Rodney DellaSalla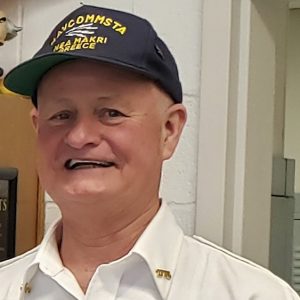 Shall, each month contact members regarding medical and veteran affairs that may affect the health and well-being of members, and act as liaison with the Veteran's Administration and Veterans Hospital regarding assistance for members. This Officer shall be the primary contact for New Members.
Financial Officer – Charles Davidson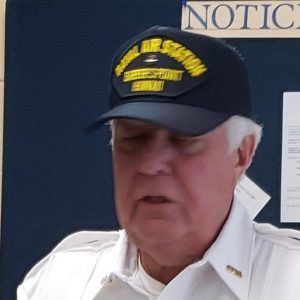 Shall be responsible for the collection of any and all records necessary for a directed Audit by the Post or a legal government entity. This officer will keep records of all transactions, separately from the Treasurer, that will provide complete and accurate records as required by any State or Federal authority (i.e., IRS) dealing with fund-raising and/or expenditures for Association Charitable and/or Educational purposes, etc. under existing rules and regulations of IRS Section 501 (c) status.