AMERICAN VETERANS ASSOCIATION OF WASHINGTON TOWNSHIP (AVAWT)
The AVAWT,  Post 1776, consists of Veterans of Military Service, during war and peace, with a purpose of keeping the service and history of Veterans "alive". The American Veterans Association of Washington Township (Morris County) ( http://www.wtmorris.org) regularly speaks to local student classes about their first hand experiences in the military from WWII to the present. The group is engaged in charitable contributions for needy residents and students, and are dedicated to uphold and support the quality of life of this wonderful place we call America. The group meets at the Long Valley Senior Center (34 East Springtown Road, Long Valley), at 10 am on the second Tuesday of each month.  
We accept requests for an Honor Guard for deceased veterans for wakes and funerals.   For more information please contact Thomas Holden at 908-303-7330 or 908-850-6153
Address:
AVAWT
PO BOX 132
SCHOOLEYS MOUNTAIN, NJ 07870
*************************************************************************
HISTORY
From 2011: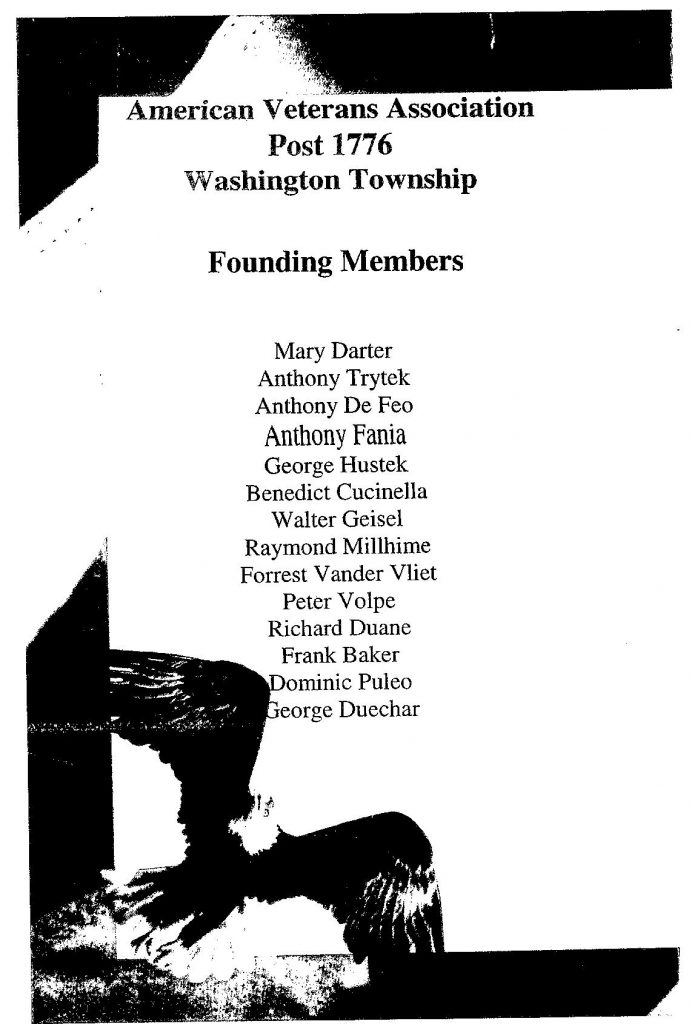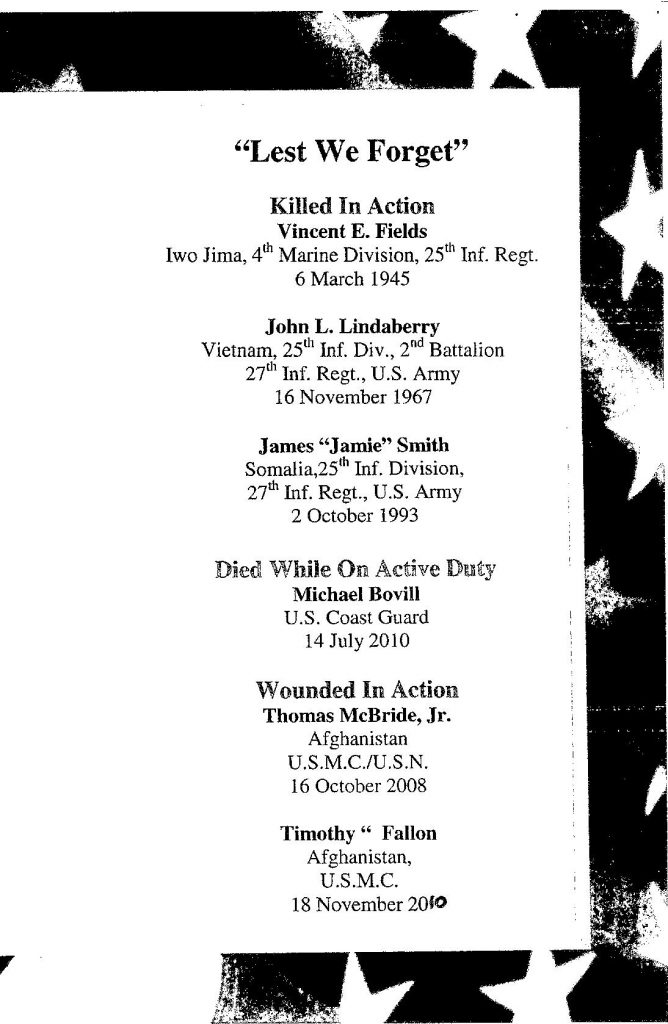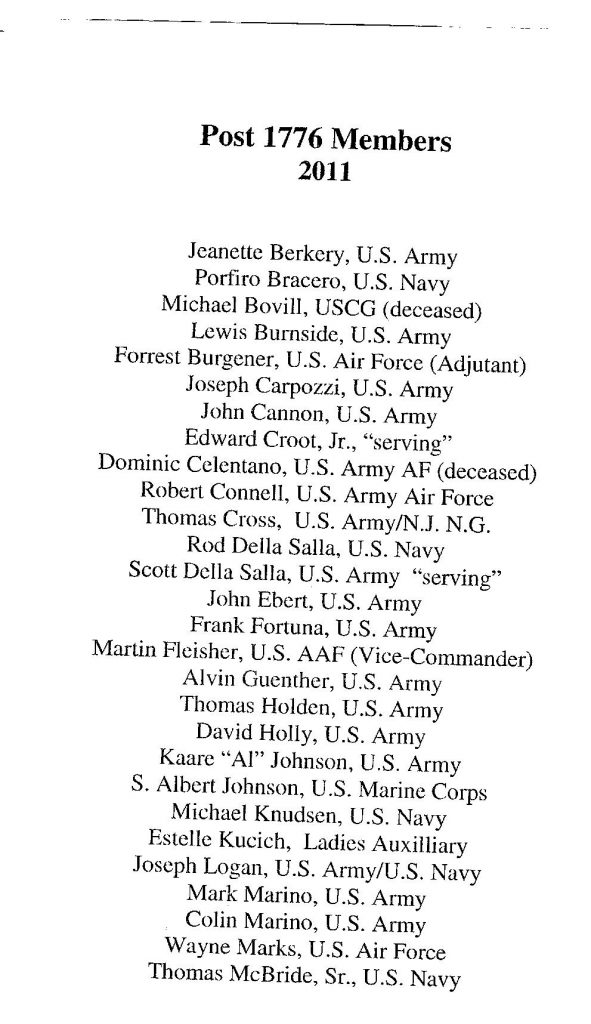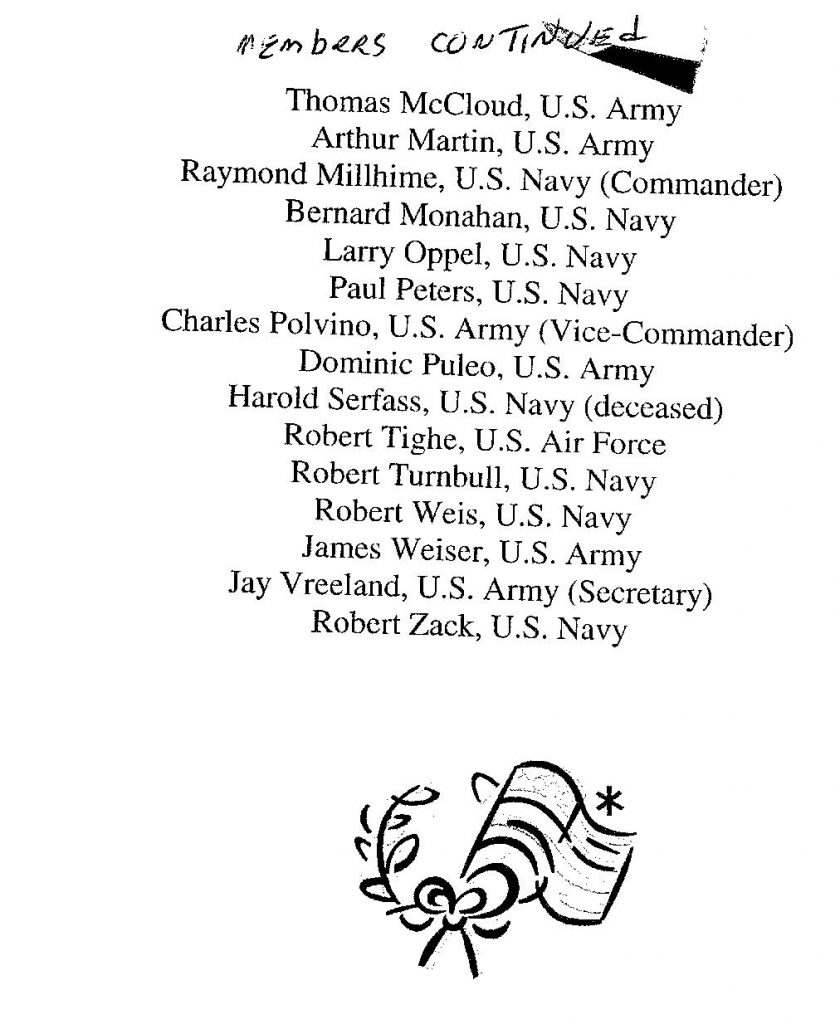 *************************************************************************
Veterans Buried at Our Cemeteries (5/21)
Once again we did the best we could in identifying Veterans' graves within our township without really having any official records. The following is our best count that we should keep in our historic records until the next time we do this which most likely will be for Wreaths Across America:
German Valley Cemetery 126
Our Lady of the Mountain Cemetery 138 (This includes the flags at the memorial as you enter the cemetery and for                                                                         the 911 memorial.)
Pleasant Grove Cemetery (Califon Road) 81 (This includes two flags at the entrance of the cemetery and a flag at the                                                                           John Lindaberry road sign.)
Rock Spring Park 3 (This includes two for the township memorial and one for the Jamie Smith memorial.)
Middle Valley Cemetery 8
Union Cemetery 1 (across from the Long Valley Fire Company)
Church Road Cemetery 1
Califon (not sure of the name of the cemetery, but I put a flag on Gerry Van Nest's grave) 1
This gives us a total of 359 flags that we replaced.